Overview
Around you everything is glowing…your surroundings seem unfamiliar…the music begins… suddenly you feel you may have been abducted by aliens and placed in an observation room when FLASH, a red beam of light comes directly at you!
The game of laser tag begins in a 5000 square foot playing arena. Your opponent appears through the black light illumination. With a maximum of 30 players, points are scored through the targets on their vests and the 5 stand up bases to claim victory! Take cover behind the glow-in-the-dark partitions or take aim from the top of a ramp, however you choose to play, the rush of adrenaline is sure to please!
Pricing
Pay by the Game (All games are 10 minutes long)
1 – $8 | 2 – $14 | 3 – $20 | 4 – $25 | 5 – $30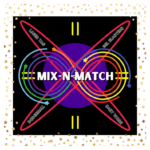 Make it MIX-N-Match! Tickets purchased for this activity can be used during normal field hours in any combination for these activities:
Laser Wars / Gel Blasters / Dodgeball / Dart Wars
How to Play
Ages 5+. Players aim at illuminated targets on their opponent's vest, and shoot the phaser's laser light beam to score points. The laser light has no feeling to the opponent, but when hit, their vest will be inoperable for 5 seconds.
The playing area is interactive with home bases that will shoot a laser beam at you & deduct points. The object is to score the most points. Typically, when playing in large groups, your group will play the first round of laser tag one-on-one.
Then, two teams will be formed, and the next two games will be played team vs. team.
Equipment Required
All required equipment for this game (phaser gun and fiber-optic illuminated vest) is included.
Lazer Wars phaser gun
Fiber-optic vest
Important Information
For Your Safety
Prior to entering the arena, a staff member will escort you to our safety briefing area where you will watch a 3 minute video, listen to a thorough explanation of the game rules, and learn about arena safety and how to use the equipment.
Visit Our Pro Shop
---
Looking for a new helmet, knee pads, or a shemagh? Need a barrel cover, iron face, or are you looking for the newest airsoft replicas on the market?
Step into our new 1,200 sq ft Pro Shop! It is fully stocked with products you need and products you can't live without! Both new and refurbished airsoft pistols and rifles available. You can even find products to keep you safe. If you can't decide on the perfect item for "the tough to buy for" avid airsoft player, choose a gift card and let him decide for himself. Our knowledgeable sales staff is here to help in whatever it is you need.