Overview
Gel Blaster Players gear up with either our red full face mask or the blue depending on what team they are on, and what the game mode is. Directions are given to participants on the field, handed their gel blaster filled with 400 water filled projectiles and the 10 minute game begins!
Caution, this game is so much fun shooting the fully automatic blaster, that you may forgot the objective of the game. Extra ammo can be purchased for $3 per 400 balls. These games are fast paced, adrenaline rushing challenges that the whole family can enjoy together!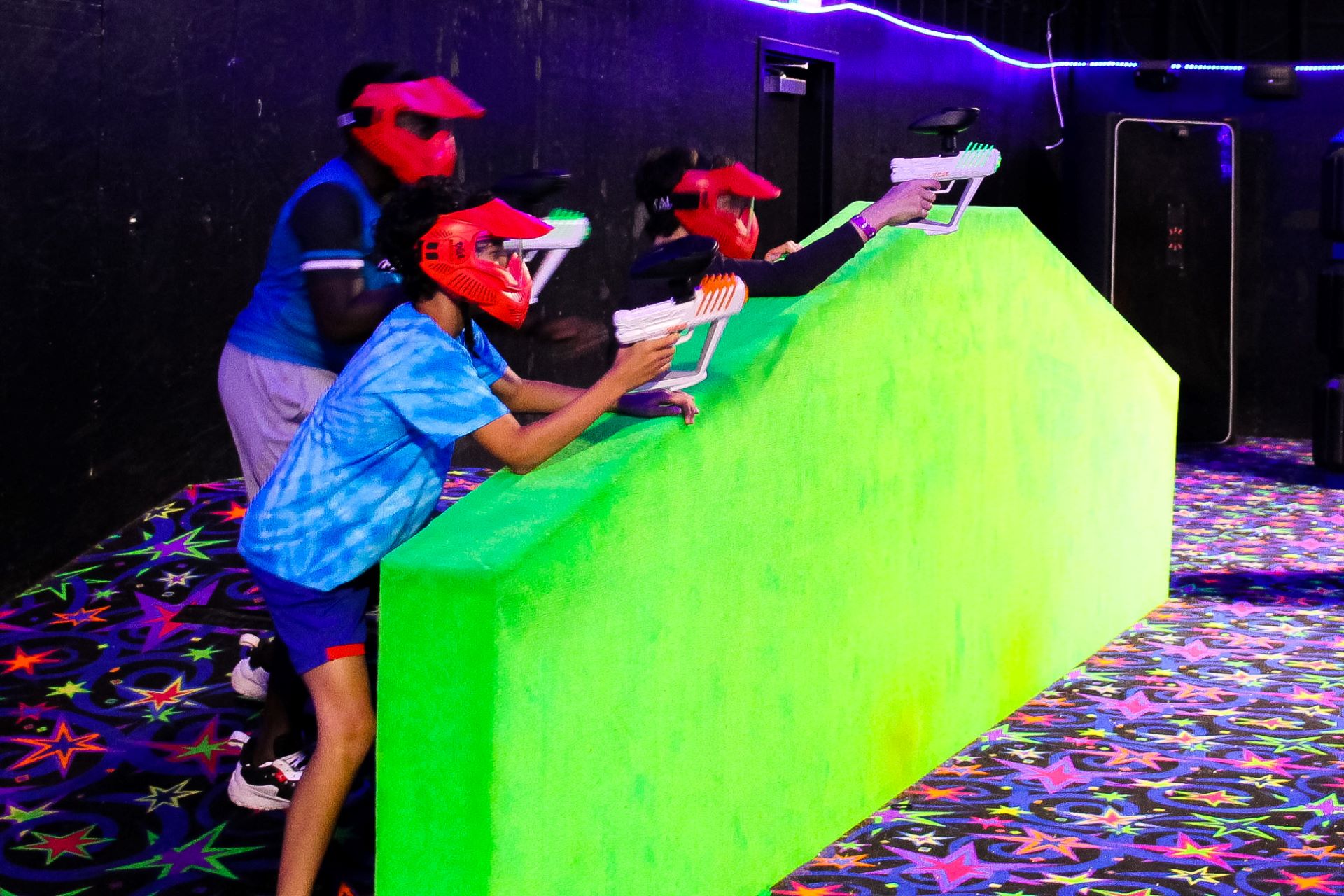 Pricing
Pay by the Game (All games are 10 minutes long)
1 – $8 | 2 – $14 | 3 – $20 | 4 – $25 | 5 – $30
Purchase an additional 400 Gellets for $3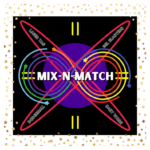 *Make it MIX-N-Match! Tickets purchased for this activity can be used during normal field hours in any combination for these activities:
Gel Blaster
Lazer Tag
Dart Wars
Dodgeball
How to Play
Ages 7+. There are many different ways to play …
Free-for-all, Capture the Flag, even Humans vs. Vampires… It's all up to the group.
This is a fun game for children and adults alike.
Equipment Required
All required equipment for this game is included.
Gel Blaster gun
Face protector
Important Information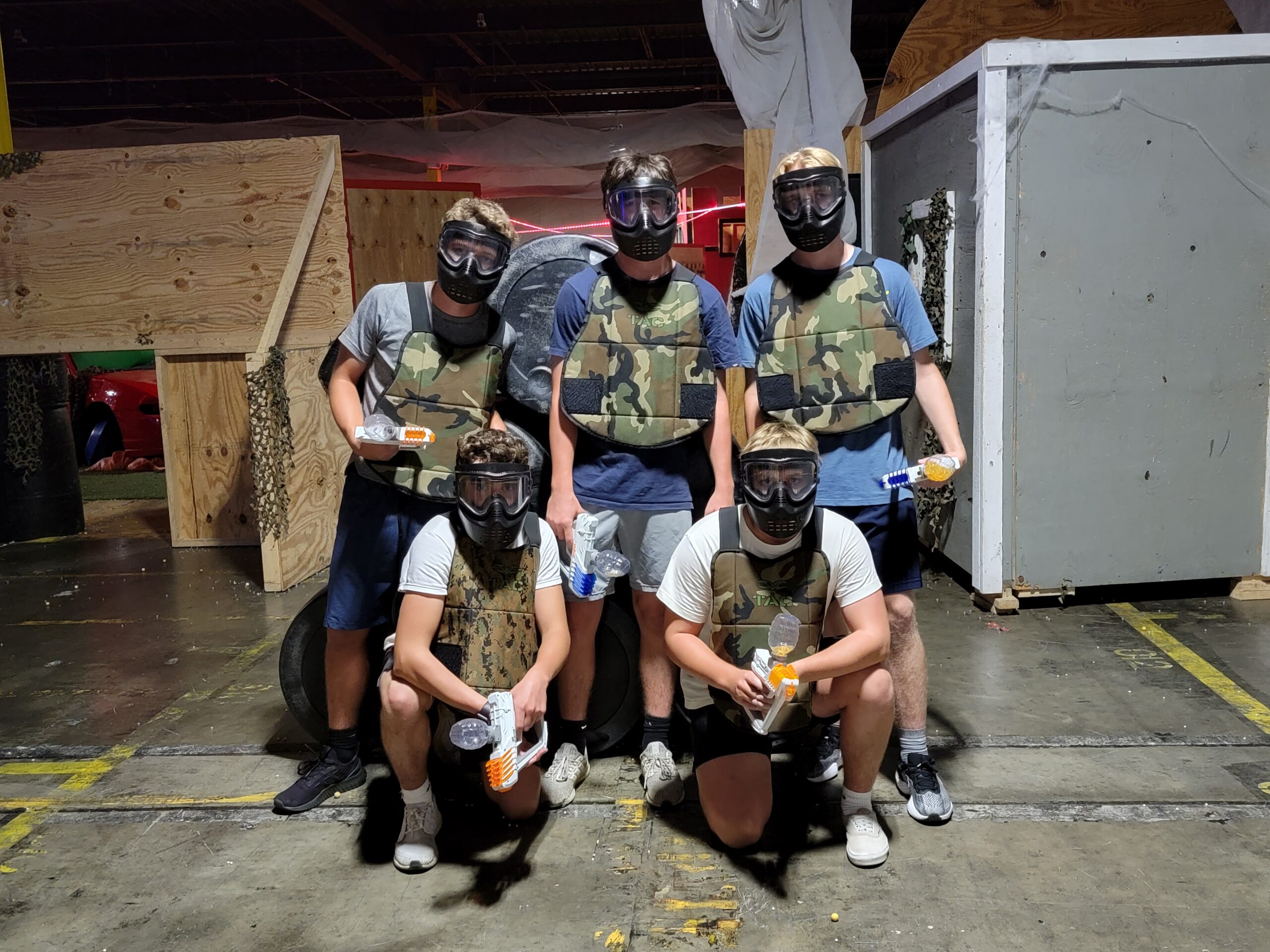 For Your Safety
Prior to entering the arena, a staff member will escort you to our safety briefing area and explain the game rules, and learn about arena safety and how to use the equipment. Any questions or concerns will be answered during the safety briefing.
Visit Our Pro Shop
---
Looking for a new helmet, knee pads, or a shemagh? Need a barrel cover, iron face, or are you looking for the newest airsoft replicas on the market?
Step into our new 1,200 sq ft Pro Shop! It is fully stocked with products you need and products you can't live without! Both new and refurbished airsoft pistols and rifles available. You can even find products to keep you safe. If you can't decide on the perfect item for "the tough to buy for" avid airsoft player, choose a gift card and let him decide for himself. Our knowledgeable sales staff is here to help in whatever it is you need.