Overview
Now New England's LARGEST Indoor Airsoft field! 20,000 sq ft featuring unexpected sound effects, lighting, hotel, jail, hospital, bus stop, obstacles, a 4-way intersection complete with vehicle and much more!
New enhancements and game modes added each week. There is a bomb to diffuse! The clock is ticking!! Shots are being fired!! Explosions are going off around you!! TIME IS RUNNING OUT!!
Is this a video game you are playing where you can just hit the reset button?
No…this is airsoft at BattlegroundZ!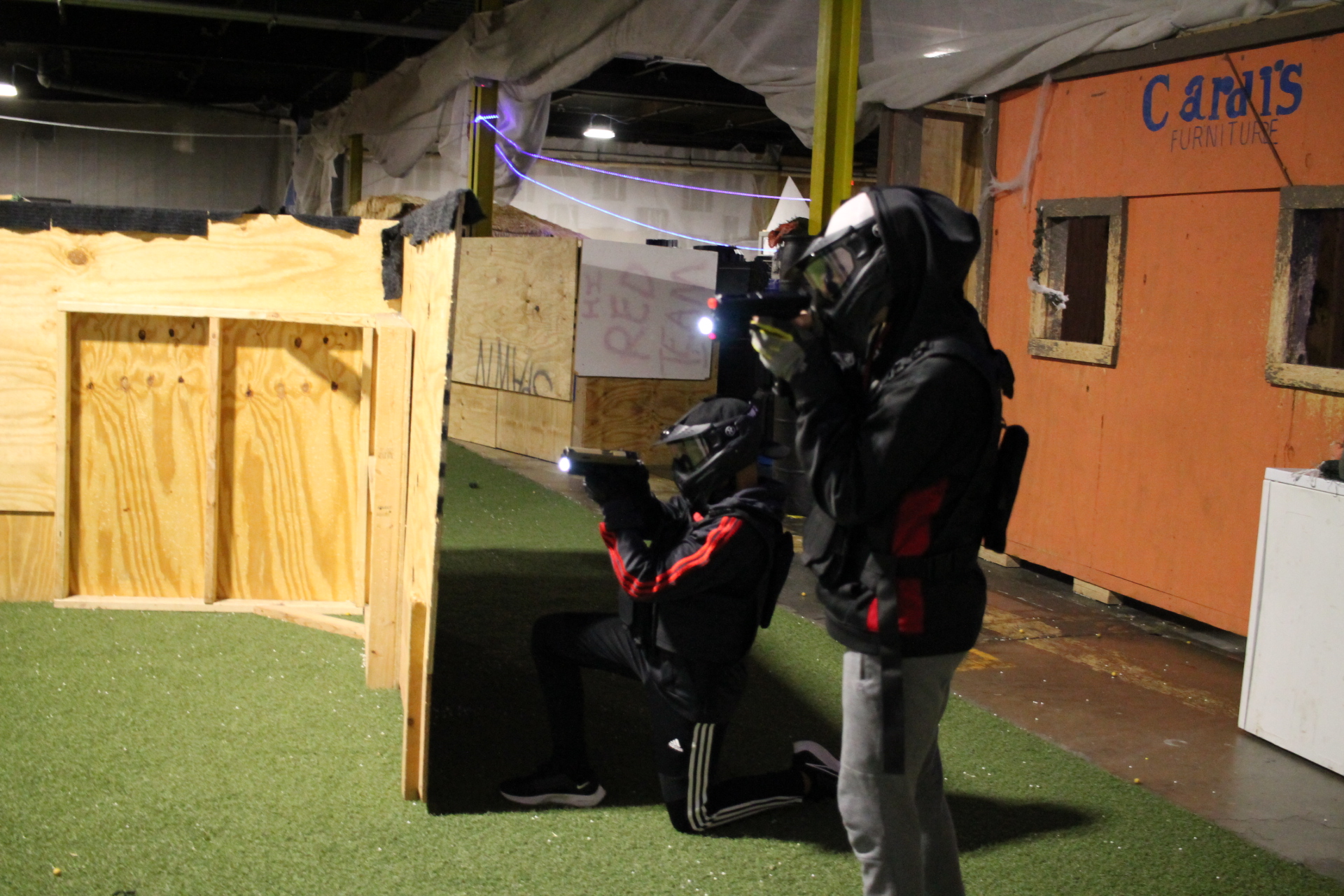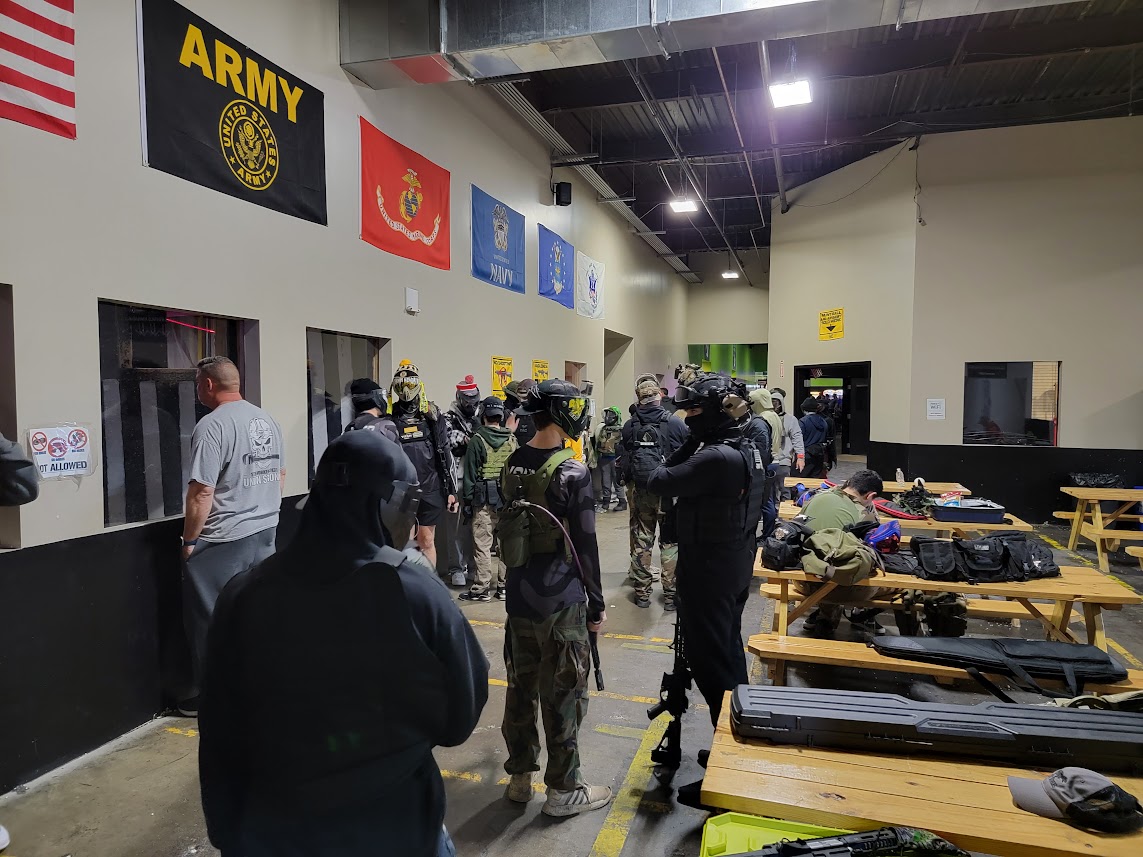 Pricing
3-Game Pack – $23  |  5-Game Pack – $28
Facemask & Chest Protector Included in Game Packs.
Gun rental for Game Packs is $25.
Full Session – $30**
Includes unlimited games for up to 4 hours . . .
Games are 10 minutes long . . .
**Gun rental not included in session price. Gun Rental is $25 and includes gun, face mask, chest protector, and 300 BB's. Mask rental only $5.
New . . . Session Extension
Extend your session for another 4 hours for only $20.00.
Enjoy more Airsoft for less ! ! !
How to Play
Ages 10+. Airsoft is a tactical, military-simulation game similar in many aspects to paintball.
Its origins are traced to Japan who were the founders of the sport and initial manufacturer of all Airsoft guns. Players use realistic-looking replica models of real firearms (rifles and handguns) to shoot small soft plastic BBs at each other. When hit, a player calls themself out and follows the rules of the game. This means the game is dependent on the honor system.
Game types can range from simple force on force games of a few people, to complex objective based scenarios.
Field Safety Requirements
Velocity Limits:
350 FPS using a .25g BB
390 FPS using a .20g BB
320 FPS using a .25g BB & HPA system
Semi Automatic Only
No Ammo heavier than a .25g
No Propane
Barrel Blocker/Sock is required
Full Face ANSI protection (ages 10-18)
Full Seal ANSI protection (ages 18+)
Important Information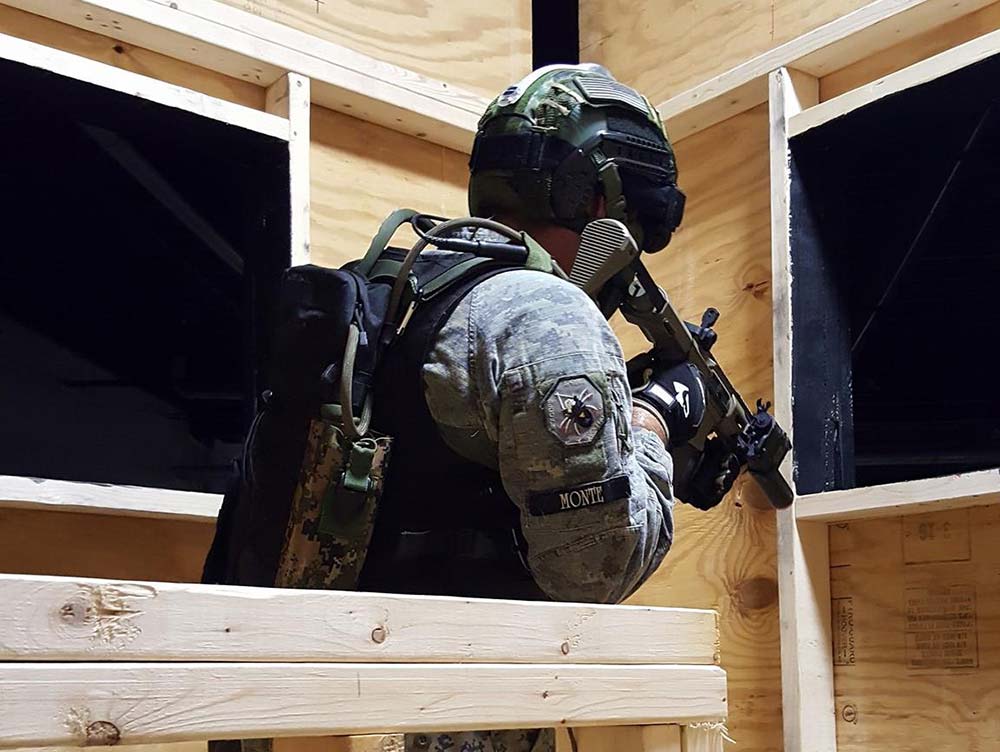 For Your Safety
A waiver must be completed to participate in this game. Prior to entering the arena, a staff member will escort you to our safety briefing area where you will watch a 4 minute video, listen to a thorough explanation of the game rules, and learn about arena safety and how to use the equipment. Any questions or concerns will be answered during the safety briefing. BGZ waivers are valid for a calendar year.
All magazines must be removed from weapons and weapons must be switched to "Safety" before entering no-fire zones. All AEG's must be transported to and from Airsoft arena in bag/case to conceal the barrel of the gun. All weapons must be tagged and chronographed before they may be used in play.
Pistols must have mags out and be holstered or in a bag while in the no-fire zones.
Never dry fire.
Visit Our Pro Shop
---
Looking for a new helmet, knee pads, or a shemagh? Need a barrel cover, iron face, or are you looking for the newest airsoft replicas on the market?
Step into our new 1,200 sq ft Pro Shop! It is fully stocked with products you need and products you can't live without! Both new and refurbished airsoft pistols and rifles available. You can even find products to keep you safe. If you can't decide on the perfect item for "the tough to buy for" avid airsoft player, choose a gift card and let him decide for himself. Our knowledgeable sales staff is here to help in whatever it is you need.